INTRODUCTION
INDUSTRIAL SUPPLIES CENTER LLC (ISC), is one of the leading companies in Oman provides industrial supplies and engineering services to small and big businesses in the region. ISC serves it customers through following Business Units: Corporate, Retail, Engineering Services.
Corporate Business Unit deals with Project Supplies and Industrial Requirements in the region. It has following verticals: Motors & Generators, O&G Piping Solutions, Steel & Metal Products, Instrumentation and Automation Systems.
Retail Business Unit serves its customers through network of Retail Outlets spread around Industrial areas in the region. The Retail Outlets are one stop shop solution for Industrial products, Spares and Accessories. It covers wide range of product line: LV Motors, Electrical, Tools & Accessories, Measuring & Testing Instruments, Instrumentation Components, Construction Machinery, Workshop Machinery, Hydraulics & Pneumatics, Garage Equipment, Industrial Fan & Blowers, Safety Products, Lifting & Material Handling and Fasteners.
Engineering Services Business Unit provides Turnkey solution to Oil & Gas, Defense, Utilities and Manufacturing Industries. Engineering services includes Industrial Automation, Fire Alarm Monitoring, Engineering Design & Fabrication, Flare Gas Recovery Solutions and Condition Monitoring for Electrical Motors.
Having valuable experience, our organization pledge towards providing quality range of Products & Services to our clients. Our wide ranges of products are procured from reputed manufacturing companies around the world. We are committed to timely delivery, Clients Satisfaction, Quality and After Sales Support. All these add up our adherence to establish ourselves as a key player among our competitors in the region.
We deliver our products and services to major industrial sectors in Oman, which includes; Oil & Gas sectors, Pipeline, Water Sector, Electromechanical, EPC Companies, Defense, Ministries, Construction Companies, Engineering and Fabrication Sector, Manufacturing Industries and Technical Institutions.
Our showrooms are located at Mabella Industrial Area, Barka Industrial Area, Salalah Industrial Are; We also have sales supports at Muscat, Nizwa and Sohar.
We are an ISO certified company: ISO 9001:2015, ISO 14001:2015 and BS OHSAS 18001:2007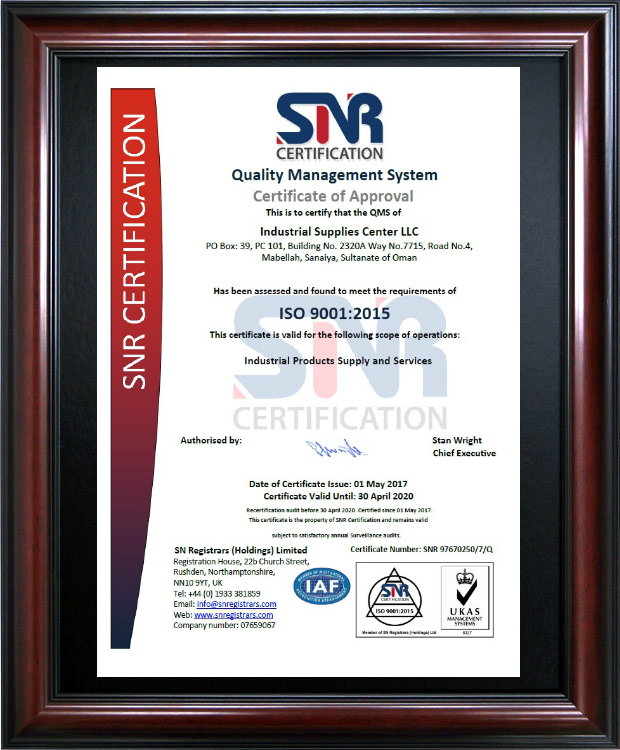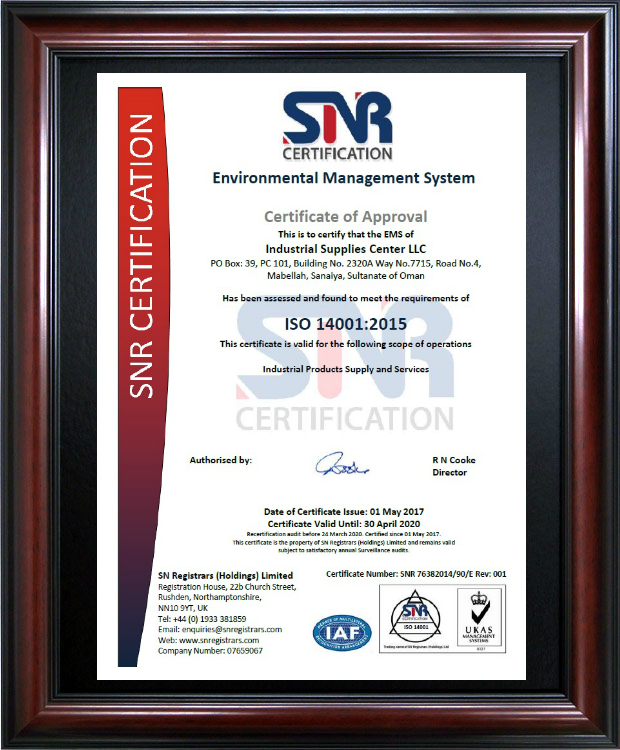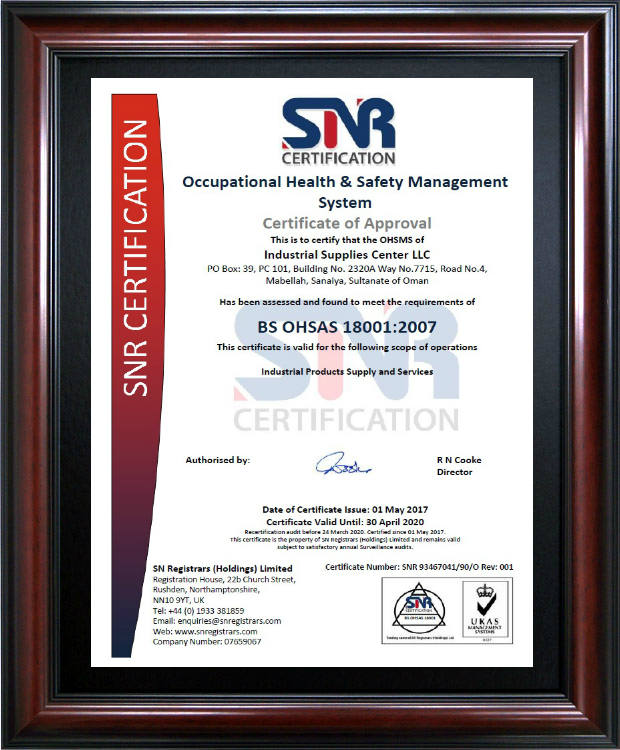 Our major Customers includes;
Our Group Companies: